You asked. We listened. We are proud to officially introduce a new website experience to our fans, followers and interested onlookers. This has been a project several months in the making and we took feedback from many of you to get it going in the right direction. Here's the skivvy.
User Experience
We've improved the overall website design to be more accessible and easier to navigate for everyone. The new site is completely mobile responsive on your phones/tablets and the improved navigation makes it easy to find whatever you're looking for much quicker than before.
Media
As you explore the site, you'll notice a massive increase in the amount and quality of photos and videos of our instruments and it doesn't stop with this new site design. We've purposefully built the site in a way that makes it easy for us to update with new media going forward.... which is a good thing considering our plans for expanding the product line over the coming weeks and months.
Custom Guitar Builder
We've overhauled the custom guitar builder application. With the updated version, we've added additional customization options and squashed all the bugs of the old builder. You can now even review a summary of your dream S7G guitar and get the estimated price to build in real time.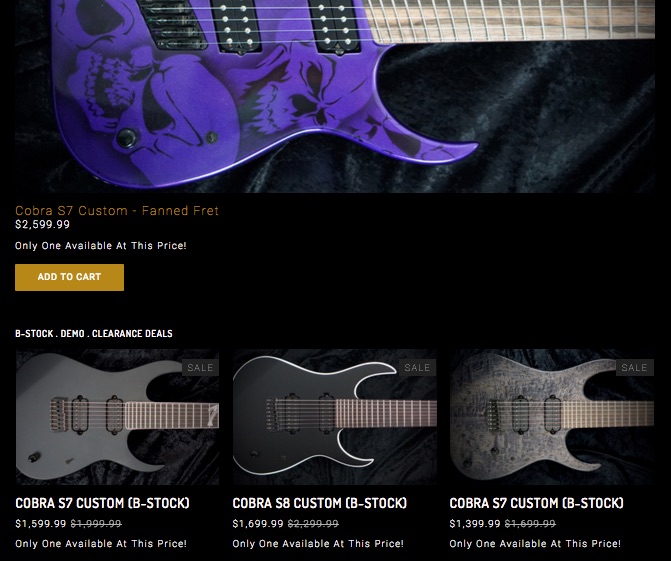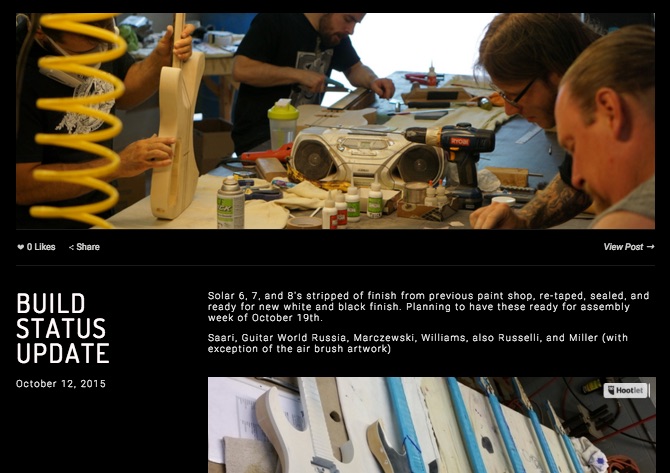 Online Store
We make a lot of guitars.. a lot. There's never a shortage of B-Stock, Demo, and Clearance guitars. One of the most common requests was from people looking for insane deals on our instruments. Take a look at our online store to find last chance deals on one-of-a-kind instruments. And keep an eye out.... production models are coming soon!
Artists
The artists that use our instruments are the fuel for what we do. From the home hobbyist to the international touring musician, we are committed to supporting those who choose S7G wherever and whenever possible. Our new artist profile pages allow visitors to get up close and personal with our feature artists and their work. Please stay tuned. More artist profiles are in development.
Blog
From luthier design and build notes to custom shop order status updates and press releases, visitors to the site can connect to all of the latest S7G news and updates by visiting our blog page and posts.
Do you have great ideas on how to improve or enhance our new site? If so, please email your ideas to us at s7gmedia@gmail.com.